ALL ORDERS ARE SHIPPING - THANKS FOR YOUR PATIENCE !!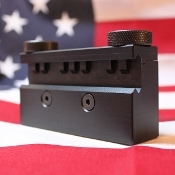 _______WELCOME TO APOGEE PRODUCTS_______
Check out our "RAILRACK" HANG YOU GUN ANYWHERE!!! SEE OUR YOUTUBE VIDEO LINKS UP TOP WE HAVE A RAIL MOUNTING SYSTEM FOR UTVS/SIDE BY SIDES We offer great quality, selection and customer service. We hope you enjoy stopping by our store. ALL OUR TUBES ARE A THREAD MATCH TO MAGLITE "D" CELL BODIES. ! LIKE US ON FACE BOOK!
Shop